Construction today still has its ups and downs.
Construction has always had its ups and downs. The great recession that hit around 2008 had a major impact on the industry. Now we are feeling a steady rebound. Hallelujah! However, we need to recognize the labor market has changed during the intervening years. There are different nuances involved given the tight labor market and lack of skilled candidates. Here's how I see it.
For Candidates:
1. Now is a good time to look at advancing your career.
Construction today is probably seeing its best time since 2005. The Bureau of Labor Statistics predicts steady job growth in construction over the next 10 years. Baby Boomers are retiring and the Millennials are just now coming in. If you are currently in the industry and are looking to advance, the time is NOW! You're a hot commodity and there aren't enough candidates with skills and experience like yours!
2. If you are looking, you will receive multiple offers. Plan on it!
It's all about supply and demand. There are lots of companies in construction today looking to expand, and not enough qualified industry professionals. It's a small industry and word gets around. Plan how you will handle multiple offers. You don't want to burn any bridges.
3. Choose wisely, and think long term before you decide to make a move.
Don't move just for money. I know it's cliché to say that money can't buy happiness, but it's true! Move for long-term career growth. Think about where you want to be in 10 years and what steps you need to take to climb that ladder in construction today. Choose a job that will get you closer to where you want to be.
4. Don't accept counteroffers no matter how tempting they are.
This topic is a lengthy article on its own, but in a nutshell a counteroffer is a Band-Aid for both you and the company. You started looking for other opportunities for a reason. It was time to move on and you should do just that. Go with the company that will add to your overall happiness, job satisfaction, and career path. Don't second guess yourself by accepting a counteroffer.
5. Did Ben & Jerry's ruin the ice cream industry?
I love some of their flavors, but can't they just make a good single-flavored ice cream? Do they all have to have crushed chocolate-covered pretzels or a caramel swirl? A little humor here, but companies recognize a good product when they see it. If you are honest, hard working, and have great skills, then you have it all! You're the flavor of the month and employers want YOU!
For Employers:
6. When making an offer, come with your best offer out of the gate.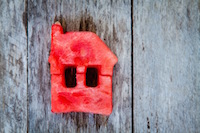 You've got more competition for talent than you've had in 10 years. If the candidate doesn't accept your offer, move on! Find another candidate who will accept your offer. It's that simple!
7. You are going to have to make tough decisions on the people you hire.
Everyone on your team can't be an "A Player". There aren't as many available as you'd like and you don't really want to manage that many "A Player" egos. Think about the future and the opportunities that will soon become available. Hire now so that you have players on the bench and ready to go into construction today and in the future.
8. Be willing to pitch in to upgrade the talent pool.
Many, many, many people left the industry during the great recession. And very few have entered construction today through college programs over the last 7-8 years. Have your quality managers mentor B- and C-level candidates and help upgrade the talent pool that is out there.
9. Think outside the box when hiring.
Think about hiring for characteristics and qualities like: ingenuity, creativity, work ethic, problem- solving skills, honesty, and integrity. Consider more than just previous project experience. You can teach a skill set for construction today, but you can't create aptitude or tutor a person in basic character traits.
10. Either follow #8 or be prepared to turn down work and be OK with that.
Construction today has a tight labor market and it's only going to get tighter! You've got to have people ready to go when you bid for major projects. If you don't have the personnel, then you can't do the job. Period. You can't reverse engineer on this. You can't take on a project with the thought that you can scale up your labor later. It's not going to happen! Talent is too hard to find!
Happy days are here again! This can be your most profitable period since the last 10 years. But you have to hire wisely and understand the 2015 talent landscape for construction today.