Whether you're a recent college graduate, a mother returning to the workforce, or a newbie in an unfamiliar town, you are likely concentrating on finding the perfect job. Your search will be time consuming and can be quite frustrating. But will you recognize a perfect job when you see it? What makes one job perfect for one person may be a dreaded "J.O.B." for the next. This is true, even at the executive career level.
The perfect job will be a perfect fit for both the employee and the employer. A perfect fit allows both parties to be happy. Your perfect job may be a temporary step as you start on your chosen career path. Or you may be choosing a long-term job that you'll keep until retirement. Either way, the following criteria can help you make that decision.
The Job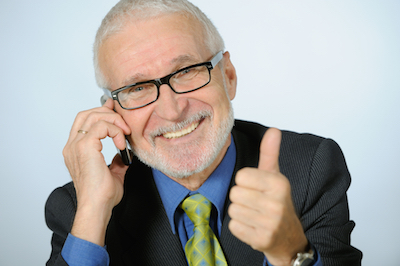 Finding the perfect job is not easy. There are many things to consider. Make sure the job is something you actually want. What are your long-term goals? Is this a step in the right direction? Is it an environment in which you can envision yourself being satisfied? Do you have the skills it takes to perform the tasks that are required for the position?
Is it in an industry in which you have experience? Do you believe you will be happy doing the work necessary for the job? Do you foresee it becoming a career with opportunities for advancement? If the job feels like it's right up your alley and you're excited about the possibilities it has to offer you, then it's probably a good fit.
Location
Location is an important factor to consider when finding the perfect job. Do you want to be near family? Big city or a small town? Do you want to work only ten minutes from home? Do you mind a 1½-hour commute one way?
Are you planning on moving closer to the office once you get your first raise? Some of us prefer to work 20-30 minutes from home, where others don't mind 45-60 minutes travel time. The location of the job site should match what you feel is ideal.
Hours
You may need certain hours if you're a single parent, caring for elderly parents, or if your spouse has hours that aren't flexible. If you need certain hours, ask for them. If you are flexible and available for overtime, let the potential employer know.
If you can only work 8:00 AM to 5:00 PM, then don't consider a position that's from 3:00 PM to 11:00 PM. If the job starts at 8:00 AM, but the location makes it such that you couldn't get to work until 8:30, then find out if the employer would be flexible.
The need for flexible hours goes both ways. Some jobs require occasional overtime. Others may require you to be "on call" or work weekends or holidays. If this would make you miserable, then the job is not for you.
Advancement
Many candidates feel that finding the perfect job is all climbing the career ladder. Most employees are eager for advancement opportunities. An advancement means that you've acquired more skills and perhaps have taken on more responsibility. It generally positions you for a salary increase.
Many companies pay for job-related education and training. Taking advantage of this may position you for advancement within the company. This is a great perk if you are interested in promotional opportunities. It may also look good to a new prospective employer if you move on. So if the position comes with the chance to grow up the ladder as you learn more, and that's your goal, then you may have found the job for you.
Security
You may not have thought about it, but security is a two-way street. If you feel that the company or the position you're offered won't be around for very long, you may not want to accept that job. Likewise, if an employer feels that you won't stick around for long, then they may not offer you a job.
Companies with more advancement opportunities tend to have more secure positions. If a company values growth, cooperation, teamwork, education, and longevity, then they will likely offer long-term positions in which you will be able to feel secure. If you're planning on being with the company for a long time and it has a good reputation, then you can feel secure in your decision that this may be a good match for you.
Salary
Salary is always a consideration. Money is a factor in finding the perfect job, but it doesn't determine job satisfaction or career happiness. Negotiating salary can be a tricky thing, but it doesn't have to be. Most managers will have an acceptable salary range for each job.
Salary will be determined by your education and experience, among other things. Your salary history may be questioned, as an employer knows he will likely have to pay you more than you made on your last job.
But remember, money is merely one component of the perfect job. If your commute is shorter, that's money in your pocket. If the prospective company has better health benefits, subsidized daycare, free lunches or any other number of benefits, then that also adds to your paycheck. Be sure to evaluate all these perks when you consider the pros-and-cons list in regards to salary.
Benefits
Speaking of perks, be sure to find out about the company's benefits. As previously discussed, benefits are a part of your compensation package. Ask about paid vacation, paid holiday and sick time, insurance, retirement, free meals, onsite daycare, gym usage, discounts, etc.
If you enjoy your current job, but another position comes to the table and you're still on the fence about it, make a pros-and-cons list and be sure to factor in all the benefits offered. Finding the perfect job requires some research and study on your part. Be sure to take time to consider all the facts.
It's Up to You
Ultimately, when finding the perfect job, go with your gut. If you're spiritual, pray about it. And then there's that pros-and-cons list you wrote, remember? If your heart says you would love the job, learn and grow from it, and take home a little extra money, then what's stopping you? Accept the offer, already…and we'll see you at the office on Monday morning. Welcome to your perfect job!