When it comes to the hiring process, both employers and candidates understand the importance of getting the "big" details right. For example, there is a lot of focus on keeping lines of communication open, extending strong offers, and thoroughly evaluating a mutual fit - and rightly so! Those things are all critically important to making a long-lasting and mutually beneficial hire. But the truth is, small details matter just as much as the big picture. In fact, sometimes they can make or break a hire.
Just ask Isaiah Wilson, who spoke during an interview about his college football recruitment process. Wilson decommitted from powerhouse Alabama and dismissed Michigan from his list of contenders. Why? Because Nick Saban didn't give him a hug after his commitment, and Jim Harbaugh wore cleats on Wilson's hardwood floors during a home visit. These actions may have seemed small to those coaches who knew their teams were exceptional, but they made Wilson feel unappreciated and disrespected, costing those programs a five-star recruit.
Here are a few examples of little things that make a big difference when recruiting top talent:
Hand-Written Notes
In this day and age, it's easy to default to sending a quick text or email to follow up on an interview or thank someone for their time. But while technology's efficiency has improved the working world in many ways, it can never replace the thoughtfulness of a hand-written note. When a candidate writes out a note to thank a hiring authority for taking the time to interview them, or a hiring authority sends an appreciative letter to a potential hire, the recipient feels special. Writing a note takes no more than five minutes and costs just a postage stamp, but it can help the sender make a strong impression. In a sea of digital communications, a hand-written letter will help you stand out in a positive way. And most importantly, it's simply a kind thing to do!
"Just Checking In"
Too often, recruiters and hiring managers alike behave as though their job is done when a candidate starts working. Transitions are stressful for everyone involved. Recruiters need to take the time to check in with both a candidate and a hiring manager during a candidate's first week, and hiring managers should keep close tabs on their new hire to help everyone feel supported and positive. Again, skip the texts and emails, and make a phone call - not to offer advice, but simply to ask "How are you doing?" The simple act of checking in on a new hire with a personal phone call can make a stressful week a little easier and remind the manager and the candidate that they always have someone rooting for their success.
Putting Kindness First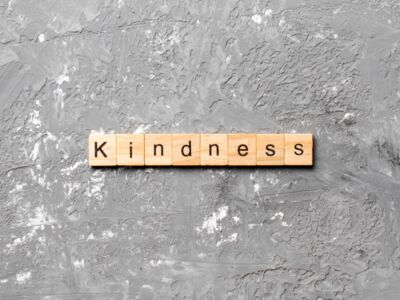 Top recruits are exceptional workers, difference-makers, and value-adders. Hiring managers are respected leaders, team-builders, and problem-solvers. But more than any of that, top recruits and hiring managers are human beings, and it's important for everyone involved in the hiring process to lead with kindness. If a candidate is a few minutes late to an interview, rather than asking for an apology or displaying frustration, a hiring manager might ask, "Is everything okay?" If a hiring manager has to reschedule a meeting, rather than feeling disrespected or withdrawing interest, a candidate might say, "I understand - our jobs can be very demanding. Does Wednesday work instead?" Even the most frustrating situations lose their power when both parties remember that they are dealing with a human being, and treat each other with kindness and patience.
For Isaiah Wilson, it wasn't enough that Alabama or Michigan could offer him a full scholarship, a hall-of-fame coach, and a shot at a national title. Kirby Smart and Georgia's program offered a high-caliber program and made Wilson feel welcome by giving him a hug of appreciation after he committed - and that hug made all the difference. Just like those programs, a company might have all the "big" boxes checked off for a potential recruit, but if they don't focus on the little things that make a recruit feel special, they might find that they lose out on big hires.