It's no secret that making great hires is a critical part of any company's success. Securing a long-term hire can reduce costly turnover and increase productivity and team morale. So what can hiring managers do during the hiring process to ensure that they are identifying the best possible candidate for their company's needs? One way is to review the questions they are asking during interviews - and how they are interpreting the answers. Here are 14 great interview questions that hiring managers should be asking, and what they should be looking for in the candidates' responses.
Why are you interested in joining our organization?
This is a great starter question, because it gives the interviewer the opportunity to see that the candidate has done their homework on the organization. A great candidate will have specific reasons why this opportunity with this organization piqued their interest, as opposed to a generalized response about needing a new opportunity.
What do you dislike about your current situation?
With a question like this, hiring managers should be looking for two things. First, the candidate should not be negative, complaining about their current company or boss in a way that indicates they will do the same to this organization in the future. Second, they should be looking forward in their careers, identifying shortcomings in their current roles that may not allow them to reach long-term goals.
How do you envision the transition from your current company to ours?
Interviewers should be looking for a candidate who has a plan, and who has prepared for the difficult transition period between companies. Changing jobs is never easy, but the process is much smoother when the candidate has given it strategic thought ahead of time.
What are your goals in the first 90-120 days?
This is another way for interviewers to determine if a candidate has given thought to the transition period and is coming into the interview process with a plan. In addition, it can help hiring authorities understand how the candidate approaches problems and professional goals.
What type of impact do you want to have on this company? Where do you want to be in 5-10 years, or what level would you like to ascend to within this company?
Not only do these questions reiterate the importance of having a plan, but they also highlight whether a candidate is thinking long term when it comes to their tenure with the new company. In addition, it can help interviewers evaluate whether the candidate has realistic goals, given the structure and needs of the company.
What has been your greatest mistake, failure, or disappointment in your career?
This question gives candidates the opportunity to admit that they are not perfect, and they have self-awareness about their mistakes. The specific type of failure is less significant than the fact that a candidate can speak openly about their shortcomings.
What has been your greatest professional challenge? What has been your greatest professional accomplishment?
Here, candidates have another opportunity to discuss mistakes or shortcomings they may have had in the past, but they also have the chance to showcase their problem-solving skills and a positive attitude when it comes to meeting challenges head-on. In addition, interviewers can get an understanding of what the candidate values most in their professional lives by hearing what accomplishments they are proudest of.
What are your greatest strengths and weaknesses?
This is arguably the most "classic" interview question, and for good reason: it allows interviewers to determine whether a candidate has a strong sense of self-awareness and humility. No one is perfect, and a great candidate will know their own strengths and own up to areas in which they would like to grow and improve.
What would others say are your greatest strengths and weaknesses? What would your coworkers (peers, superiors, and subordinates) say about you?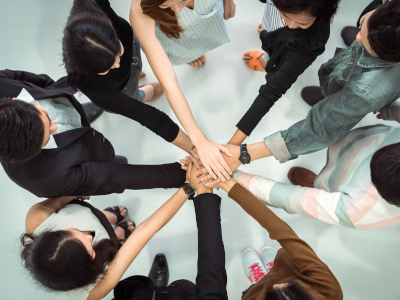 These questions twist the classic version, offering a new angle in which candidates can demonstrate that same self-awareness and humility. This form of the question can also help an interviewer begin to evaluate how a candidate would work as a peer, manager, or supporting team member.
Describe your management style. How do you deal with underperformers?
These questions dig deeper into a candidate's performance from a management standpoint, and the answers also showcase that candidate's potential culture fit, temperament, and general attitude. All of these are critical things to learn about a prospective employee before putting them in charge of teams.
How do you deal with adversity, when a project goes south, or when a day goes badly?
Everyone has bad days and deals with challenging circumstances. By addressing these inevitable struggles, interviewers can further explore a candidate's temperament and attitude, in addition to their problem-solving and coping skills.
How do you deal with scenarios in which you think you're right and your boss thinks you're wrong?
This is another scenario that inevitably arises in professional settings, when there is a disconnect between what managers and subordinates believe is the right thing to do. This question helps interviewers determine a candidate's conflict resolution strategies, attitude, and willingness to both be flexible and to back up their beliefs.
What type of culture would you fit best in? How do you envision work-life balance?
These questions help both parties understand whether the candidate and the company are compatible when it comes to cultural and lifestyle expectations. There is no right or wrong answer here; some candidates want to commit long hours and constant availability to reach the C-suite, while others have more obligations outside of work that are priorities for them. This is simply a way to determine whether the needs of each party are in alignment.
Do you have any interest in expanding your knowledge with continued education or professional organizations?
This question lets the candidate know that the company is willing to help further their professional development, and it helps the interviewer understand how much growth and continuous learning the candidate is looking forward to in their career.
Interviews are an important time for candidates and hiring managers to exchange information and determine whether a hire would be mutually beneficial. These questions can help interviewers get to the heart of what makes a strong long-term fit between a company and a candidate, and will help set everyone up for success in the long run.